All Christmas markets in Brussels
01 Dec 2019 - 05 Jan 2020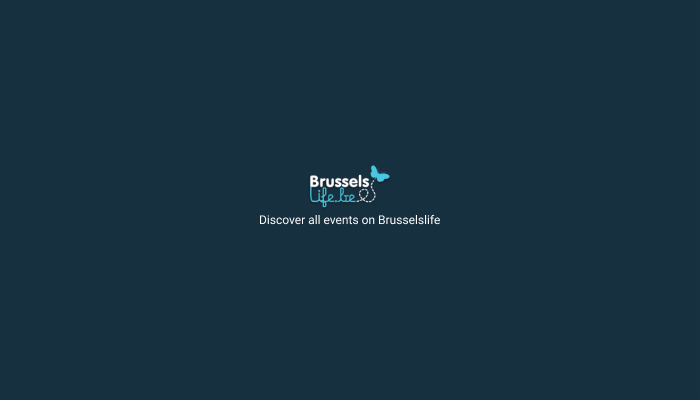 When we say Christmas tree, light shows, and Christmas market, you immediately think of the Grand-Place in Brussels and all the festivities in the center. It is true, Winter Wonders remains the prime winter event in Brussels, but activities are also flourishing in other parts of the city. They may be smaller, but certainly more charming…
Did you know that close to 20 Christmas markets take place in Brussels? Here is a sampling of the enchanting activities and decorations to see…
Brussels
From December 18 to 21, 2014, the BIP is organizing their very first Christmas Village in their building and on a section of the Royal Place. For these 4 days, festivities including Christmas stalls, sweets, a fanfare, fire breathers, and ice sculptors will be there for everyone's enjoyment.
Thursday to Sunday, 10 am to 10 pm
Ixelles
The Ixelles Christmas market is transforming into a village. December 5-7, 2014, 50 chalets will be set up on the Place Sainte-Croix. Between artisan Christmas products and goodies to taste, this market will be very typical of the season. For kids, a carrousel and other activities will be available.
Friday, 3 pm to 9 pm - Saturday, 10 am to 9 pm – Sunday, 10 am to 8 pm
Saint-Gilles
Sunday, December 7, and Breton market will be going on from 10 am to 7 pm in the room at the Sabot d'Or for the 7th year in a row.
The Sundays between December 14 and 21, 2014, check out the Tricoterie for an artisan and fair trade market. About 20 displayers welcome you from 10 am to 6 pm.
Etterbeek
From December 3 to 7, 2014, a Finnish Christmas Market will take place at the Finnish Church, 33 rue Jacques de Lalaing. Discover what Santa Claus' country has in store: artistry, fabrics, music, culinary specialties… Hyvää Joulua!
From Wednesday to Friday, 12 pm to 8 pm – Saturday and Sunday from 12 pm to 6 pm
Uccle
From December 13, 2014 to January 4, 2015, a cold wind will blow over the Place Saint-Job where an ice skating rink will be set up for the second time. Chalets all around the frozen rink will give the place a holiday atmosphere, selling mulled wine and Christmas specialties.
Monday from 3 pm to 9 pm – Tuesday to Thursday from 12 pm to 9 pm – Friday and Saturday from 12 pm to 10 pm – Sunday from 11 am to 8 pm
From December 12 to 28, 2014, the Chaussée de Waterloo will welcome a Christmas village for the second time. There will be a dozen chalets around the bascule area. You can enjoy it every day from 10 am to 6 pm. Santa Claus will make an appearance on December 20 and 21 from 2 pm to 4 pm.
Anderlecht
December 19 to 21, 2014, head to the Place de la Vaillance, at the foot of the collegiate church of Saints-Pierre-et-Guidon where 100 chalets await you with jewelry, Christmas decoration, wooden games, and of course delicious food for the occasion. The market will kick off on Friday at 6 pm with a parade led by Santa himself. Stilt walkers will distribute candy to children!
Ganshoren
From December 13 to 14, 2014, the Place Guido Gezelle will welcome the artisan Christmas market at La Villa, with 20 stands and 10 chalets. Open Saturday from 10 am to 7 pm and Sunday from 10 am to 6 pm.
Berchem Sainte-Agathe
From December 12 to 14, 2014, 40 displayers will sell their local products and Christmas gifts in front of the communal administration. Many other activities are on the schedule to make this weekend special: creative workshops for dance, shows for children, concerts…
Evere
December 13 and 14, 2014, 100 stands will make up the Evere Christmas Market on the Square Hoedmaekers, 18 of which will be culinary stands. Special attention has been afforded to children throughout the whole weekend with makeup artists, stilt walkers, workshop for making Christmas ornaments with recycled material, a horse-drawn carriage ride around the town hall… Saturday, jugglers and fire breathers will light up the market! Sunday, the young ones can discover musical instruments: accordions, piano, Jazz orchestra.
Saturday from 11 am to 8 pm – Sunday from 10 am to 8 pm
Koekelberg
December 17, 2014 from 3 pm to 6 pm, get a taste of the magic of Christmas on Place Henri Vanhuffe. Throughout the entire afternoon, children will be able to enjoy a host of activities that will take place in Santa Claus' home: workshops for making Christmas ornaments, surprises from the elves Aura and Flora... Christmas pass 5€ for 4 activities.
Auderghem
From December 5 to 7, 2014, 30 displays will take possession of the Square de Greef. On the program: mulled wine, tartiflette, brisket, Christmas ornaments, foie gras, manger scenes… The time to go is Friday from 2 pm to 9 pm, Saturday from 10 am to 9 pm and Sunday from 10 am to 9 pm.
December 17, 2014 from 2 pm to 10 pm, the Avenue Charles Madou has a Christmas market for small businesses with products from independent producers and activities for children (shows, face make-up, music, and the arrival of Santa Claus).
Molenbeek
December 12 to 14, 2014, the Karreveld castle will give life to the magic of Christmas with a market with over 60 displays. To satisfy your appetite, there will be jams, black pudding, fois gras, and champagne, but also many hand made products.
Many different types of entertainment will make the weekend festive: fireworks on Saturday at 8 pm, Santa Claus at the market, horse-drawn carriage rides or pony rides… Ice King and Snow Queen accompanied by elves, the Great Chaman, and the Keeper of the Royal Gates will be wondering the streets of this Christmas village…
Friday from 6 pm to 10 pm – Saturday from 2 pm to 10 pm – Sunday from 12 pm to 8 pm
Jette
From December 12 to 14, 2014, 27 white chalets will be placed on the Place Cardinal Mercier. The market will be livened up by the fanfare of Meyboom, a traveling theatre, a Tyrolean group, Gospel music, Santa Claus and his elves, fireworks, etc.
Friday from 5 pm to 10 pm – Saturday from 2 pm to 10 pm – Sunday from 11 am to 6 pm
Woluwe-Saint-Lambert
From December 12 to 14, 2014, more than 100 artisans and venders will display their products in a musical atmosphere on the Place Saint-Lambert.
Friday from 5 pm to 10 pm – Saturday from 10 am to 9 pm – Sunday from 10 am to 6 pm
Woluwe-Saint-Pierre
On Place Dumon, the Christmas festival will go from December 10 to 14, 2014 under a tent and outside with 40 chalets December 10-21, 2014. The program includes an artistic course, street shows, artistic installations, wine and cooking advice, table décor demonstrations, a circus, a mini golf course…
December 10-14, 2014: Wednesday and Thursday from 12 pm to 10 pm – Friday and Saturday from 10 am to 9:30 pm – Sunday from 10 am to 6:30 pm
December 17-21, 2014: 10 am to 6:30 pm
Forest
December 10 to 21, 2014, the abbey in Forest will provide a magical setting at their "Creative Market." About 20 local producers and artisans will have their products on hand: fabrics, handmade objects, jewelry, candy, paper mâché, glass, wood, and metal…
Thursday from 4 pm to 8 pm – Friday from 4 pm to 9 pm – Saturday from 10 am to 9 pm – Sunday from 10 am to 5 pm Divers lieux à Bruxelles et en Wallonie
Divers lieux à Bruxelles et en Wallonie 1000 Bruxelles 1000
Read More
Événements déjà commencés
UMBERTO TOZZI
10 Dec 2023 - 10 Dec 2023
ÉLODIE POUX
15 Mar 2024 - 15 Mar 2024
On the (re)appropriation of queer aesthetics in music and nightlife w/ VICE & The Belgian Pride
30 May 2024 - 30 May 2024
Stage Prise de parole en public
27 Feb 2025 - 27 Feb 2025
test
24 Jul 2028 - 24 Jul 2028
Ars Musica
22 Nov 2029 - 22 Nov 2029
Atelier de défense verbale
30 Mar 2030 - 30 Mar 2030
Rendez-vous soins et sons avec Olivier de Voghel
26 Mar 2109 - 26 Mar 2109